Education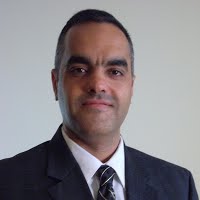 Doctorate in Civil Engineering – University of Wisconsin Milwaukee
Masters in Civil Engineering – Bradley University
Bachelor of Civil Engineering – Eastern Mediterranean University
Professional Registration
Licensed Structural Engineer (IL)
Professional Engineer (CA, WA, WI, MI)
Currently a Clinical Associate Professor at the University of Illinois at Chicago, Mustafa joined FORSE in June 2014 as a structural engineer.  Prior to joining FORSE, he worked as a structural engineer at GRAEF and Skidmore, Owings & Merrill (SOM) in Chicago. His designs include a wide variety of projects, including healthcare, commercial, residential, industrial, and high-rise buildings located in the U.S., Europe, Middle East, and China. Solid experience in various building materials, including concrete, steel, wood, and masonry add to his extensive skill set. While at GREAF and SOM, he also held the position of Adjunct Professor at University of Wisconsin-Milwaukee, Illinois Institute of Technology, and University of Illinois at Chicago.
Mustafa was recently honored as a Fellow of ASCE's Structural Engineering Institute (F.SEI) in recognition of his contributions to the profession.  Mustafa serves on several technical committees sponsored by ACI and ASCE/SEI and chairs the reinforced concrete slab ACI-ASCE joint committee (ACI-ASCE 421). He authored and co-authored numerous journal and conference papers, and presents at engineering conferences in the U.S., Europe, and the Middle East.
Mustafa's research areas and interest include behavior of steel structures with the focus on steel connections for seismic applications, behavior of concrete structures with the focus on reinforced concrete joints and connections for seismic applications, earthquake resistant design, computations & mechanics, structural mechanics, building codes, and code development. As a practicing structural engineer, Mustafa is interested in studying the methods & techniques to bridging theory into practice, and Building Information Modeling (BIM) tools in structural engineering.  Mustafa has a Doctorate in Civil Engineering from the University of Wisconsin-Milwaukee, a Masters in Civil Engineering from Bradley University, and a Bachelor of Civil Engineering from Eastern Mediterranean University.  He is a licensed Structural Engineer (SE) in the State of Illinois and Professional Engineer (PE) in California, Washington, Wisconsin, and Michigan.